This is an easy sweet potato salad that can be a great addition to any meal. You can serve it as a salad or a side dish.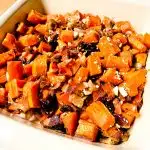 A Sweet Potato Salad is an excellent addition to a winter meal. It could be served at any gathering, during the holidays, or when you are in the mood for a simple meal made easy and fast.
What is a sweet potato, and why should I cook with it?
This starchy, sweet-tasting, large root vegetable is the cousin of the common potato. While in some parts of the US, the sweet potatoes with darker skin are also called "yams," there is no connection between the true yams and the sweet potato.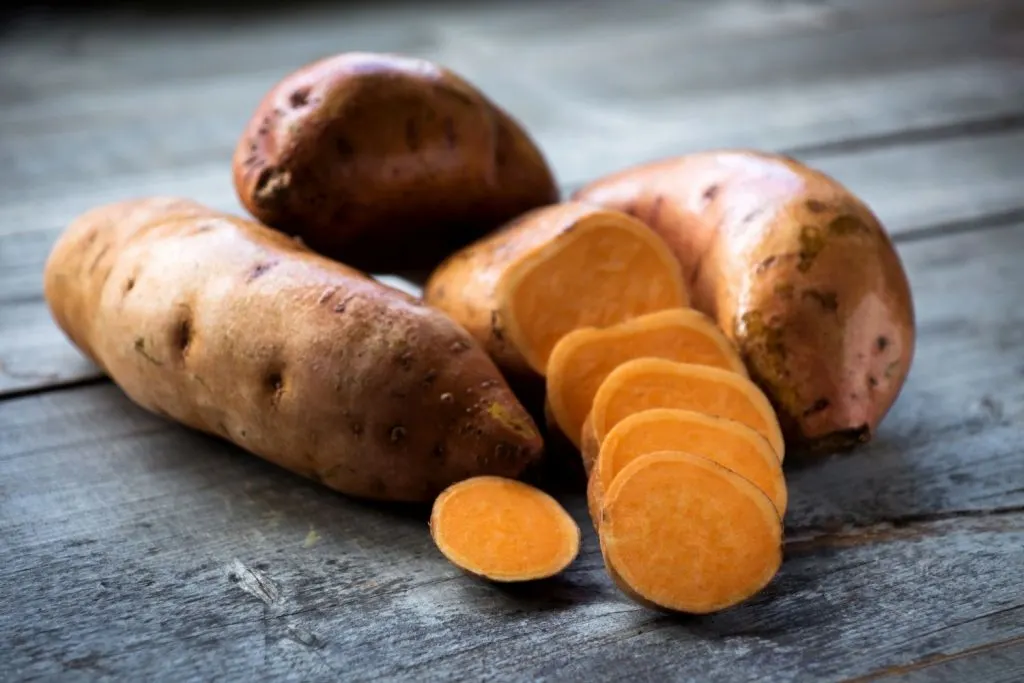 There are different types of sweet potatoes, but the ones with darker orange flesh are rich in beta-carotene (vitamin A). In general, sweet potatoes are nutritious and good for you if you consume them in moderation.
They are rich in carbohydrates, fiber, vitamin C, potassium, and antioxidants. When you serve them with lean proteins and non-starchy vegetables, you create a balanced meal that will be good for everyone.
Making Sweet Potato Salad
This sweet potato salad is made with roasted sweet potatoes, cooked bacon, and caramelized onions. Everything is tossed together with cranberries, Feta cheese, and a delicious dressing made with Dijon mustard and warm spices specific to the cold season.
As everything tastes better with bacon, I am sure this recipe will please many of you out there.
What kind of ingredients go into this salad:
Sweet Potatoes
I love sweet potatoes, and when you roast them, you bring forward the sweetness of this root vegetable. This salad is always better when roasting the potato in the oven instead of boiling it.
Also, the potato pieces keep their shape while they absorb the dressing, resulting in a salad with textures and flavor.
You will need about four medium sweet potatoes or three large ones, enough to feed about six people.
Bacon
Sweet potatoes pair well with bacon. However, many of you might like ham instead of turkey bacon. There is nothing wrong with using what you like best.
Red onion
I am usually very flexible in replacing certain ingredients, but I would stick with red onion this time. Red onion is a little bit sweeter and milder than other types of onion, and it pairs well with bacon and sweet potatoes.
Dried cranberries
Dried cranberries make this salad festive and colorful. I love them anyway, so I cannot think of replacements here unless you use craisins or raisins.
Feta Cheese:
Please try to buy good quality Feta cheese. You cannot make good food using bad ingredients. Costco has excellent Feta cheese coming from Greece, like the real deal. Otherwise, go with the best you can find.
To make sweet potato salad is very easy:
You need to start with the potatoes. Sweet potatoes are very delicate in texture when cooked, so I prefer roasting them for this salad. They keep the shape better and get an exquisite flavor.
Step 1. Roast the sweet potatoes.
Roasting sweet potatoes is easy. They need to be cleaned, peeled, and cubed. Place them on a baking tray.
Drizzle them with oil, salt, and pepper, and give them a good toss so everything gets coated. Try to arrange the potatoes on a single layer to get some caramelization.
Note All these instructions on how to go through each step of the recipe you will find at the bottom of this article on the recipe card.
Roast them at 400F/200C for about 20 minutes or until they get tender inside.
They look so good, right? When the potatoes are done, remove the tray from the oven and allow them to cool for about 10 minutes.
Step 2. Caramelize the onions
The process of caramelizing onions is done over a low flame. Onions have natural sugars that help with caramelization.
Slice the onions and place them in the skillet with some oil. You can also add a little bit of butter for flavor if you prefer.
I lightly caramelized my onions, and that was on purpose. I wanted to have a little bit of texture in the salad and also some color.
So far, so good. The potatoes are roasting, the onions are caramelizing beautifully. Before assembling the salad, we only need to cook the bacon and make the dressing.
Step 3. Cook the bacon until crisp.
If you are the lucky one to have some already-cooked bacon, you are good to go. The bacon doesn't last much in my house. We all go, and snack on it until it is all gone. Bacon is my favorite vegetable, what can I say? 🙂
Step 4. Make the dressing.
You can either use a bowl or a jar, this is your choice. I like both methods. This time, I chose to use a small bowl and a whisk.
Place all the ingredients in a bowl except for the oil. Start adding the oil slowly, whisking until the dressing looks emulsified.
Step 5. Assemble the salad:
Use a large salad bowl for the baked potatoes. Add bacon, caramelized onions, cranberries, and crumbled Feta cheese and mix gently, making sure the potatoes don't break.
Pour dressing over the salad and gently coat all the ingredients, allowing them five minutes to get friendly with each other.
Yuuummm! I think I am in love! The salad is colorful, perfect for winter, and elegant enough to serve when entertaining.
How to serve it:
You can serve this salad warm or cold.
How to store it:
In the refrigerator:
The salad keeps well in the refrigerator for up to four days. Put it in an airtight container.
In the freezer:
You can freeze it, but do not add the dressing until you bring the salad back to life and it is ready for serving. It should keep in the freezer for up to two months if you store it in an airtight container. Thaw it in the refrigerator overnight or warm it up in the microwave.
More recipes to love:
Baked Mac And Cheese With Ham
This Bacon Potato Salad is a classic potato salad that will make your heart happy. Made with bacon, hard-boiled eggs, and mayo, this humble salad is perfect for any occasion, from barbecues to potlucks and everything else in between.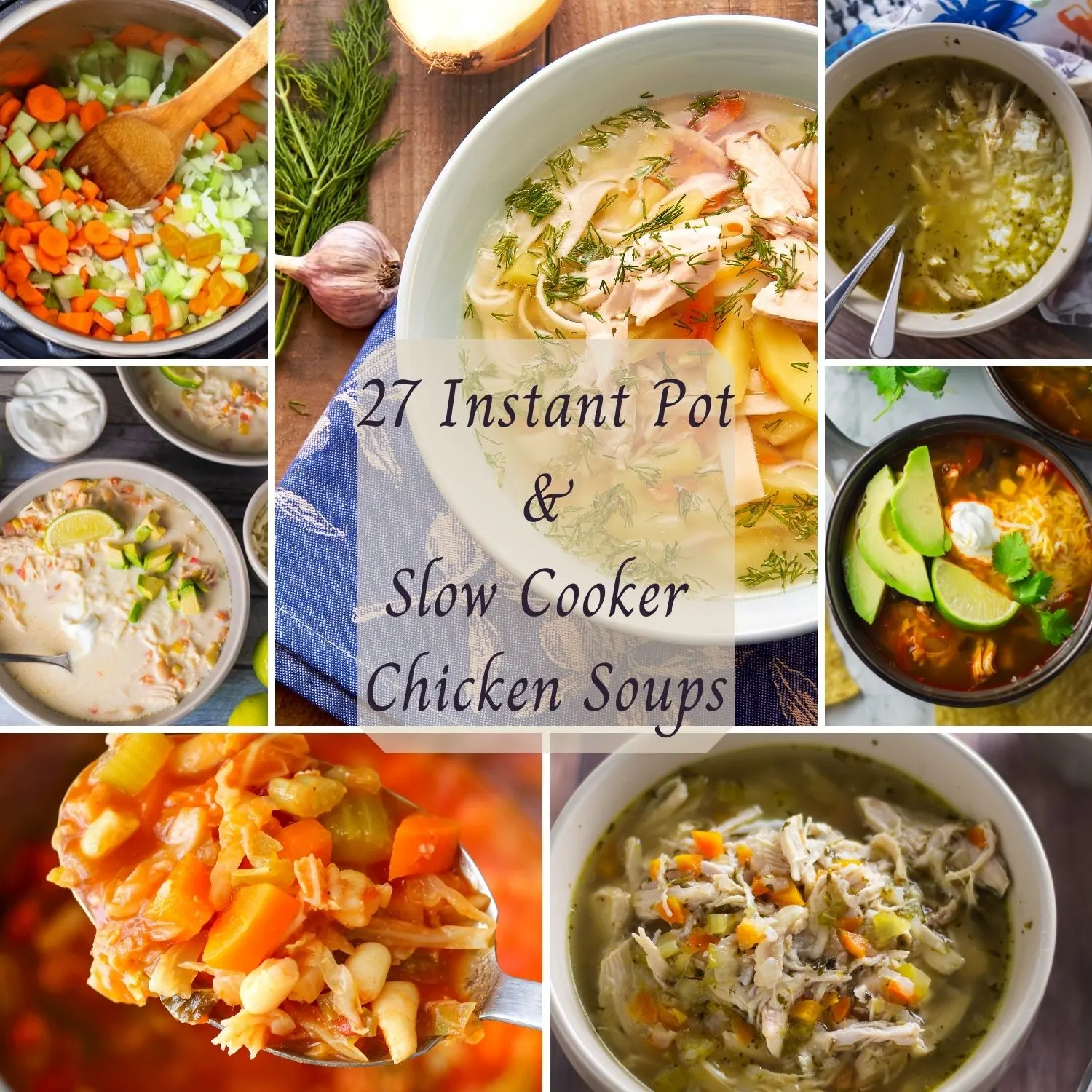 27 Instant Pot & Slow Cooker Chicken Soups
In this article, you will find a collection of 27 Instant Pot & Slow Cooker Chicken Soups made from scratch. You will be amazed how fast it is to put dinner on the table if you use an Instant Pot, but also you can benefit from the slow cooker to make these soups low and slow on a cold winter day.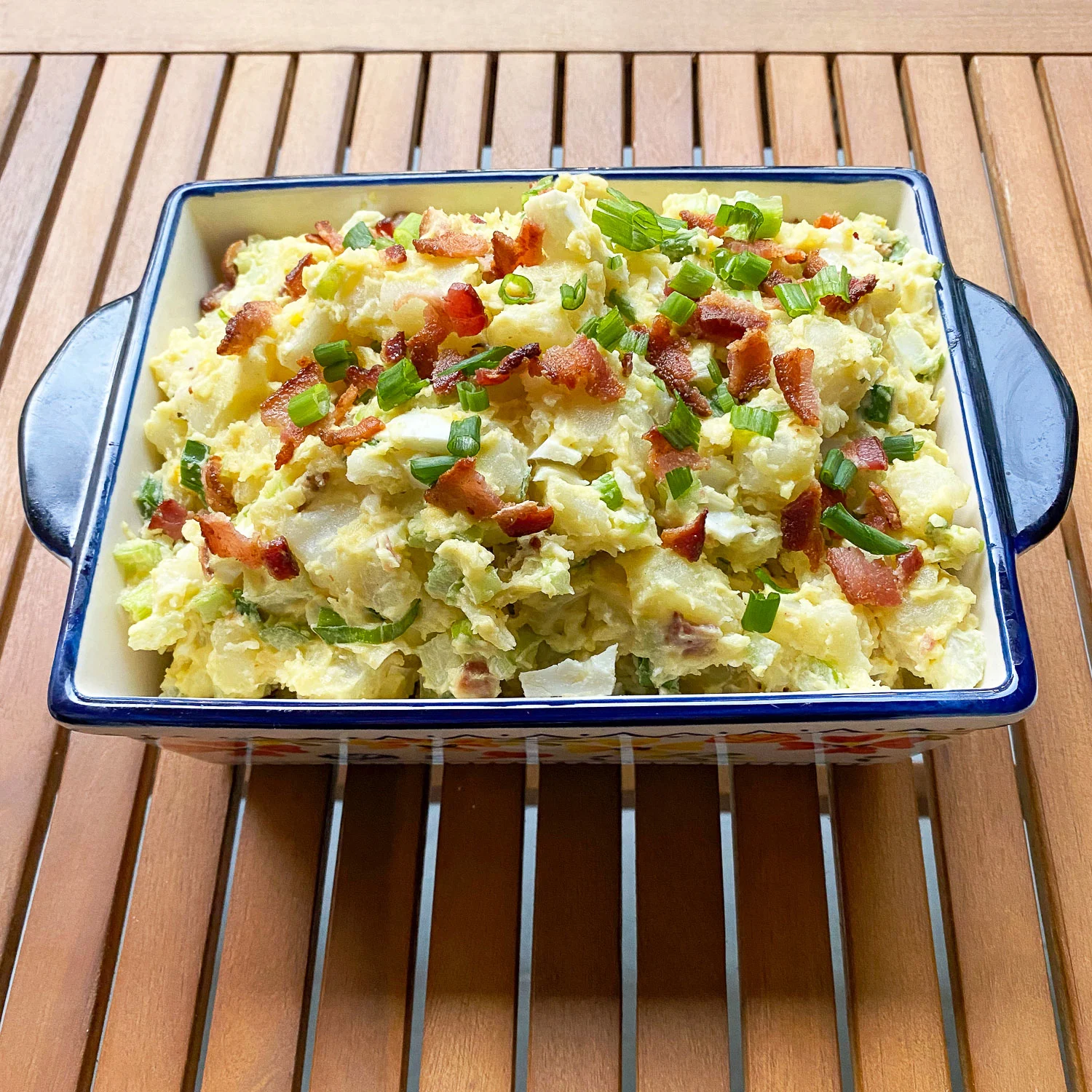 Bacon Potato Salad
This Bacon Potato Salad is a classic potato salad that will make your heart happy. Made with bacon, hard-boiled eggs, and mayo, this humble salad is perfect for any occasion, from barbecues to potlucks and everything else in between.
Chicken With Lemon And Olives Recipe
Try this delicious and easy-to-make chicken with lemon and olives dish that will impress your family and friends. This lemon and olive chicken recipe is a simple and flavorful dish …
Orzo Pasta Salad
Make this simple Orzo Pasta Salad with herbs and lemon, perfect with salmon or any meat you like. Enjoy the cold leftovers for a great lunch the next day. This …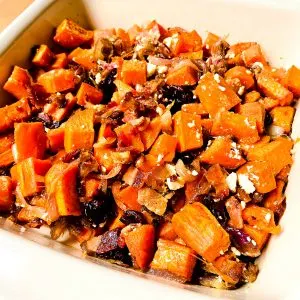 Sweet Potato Salad
This is an easy sweet potato salad that can be a great addition to any meal. You can serve it as a salad or a side dish.
Ingredients
To cook separately:
1

red onion

large

2

Tablespoons

olive oil

extra virgin

½

pound

bacon

uncooked
Instructions
Bake the sweet potatoes:
Preheat oven to 400F/200C.

Wash and peel the potatoes. Cut them in cubes, season them with salt, pepper and the olive oil.

Place them on a single layer on a baking tray. Bake them for 20 minutes, or until the potatoes are tender. Allow them to cool for 10 minutes.

Caramelize onions.

Peel the onion. Slice it in half starting from the roots to where the stem ends. Place the onions cut side down on the cutting board. Slice the onions to your desired level of thickness.

Heat the pan on medium high heat until the oil is shimmering. Add the onion slices and stir to coat the onions with the oil. Make sure you spread the onions evenly on the pan and let cook, stirring occasionally.

Reduce the heat to medium low to prevent the onions from burning. Sprinkle some salt over the onions and continue to cook making sure you stir the onions every few minutes. Cook until the onions are a rich, browned color. It might take about 20 minutes, if you do it slow.

Cook the bacon.

Remove the onions from the pan and start cooking the bacon. Cook the bacon crisp. Drain the bacon on paper towels and chop it small.
Make the salad dressing:
Place together the vinegar, mustard, honey, cumin, paprika, and salt in a small bowl.

Whisk, gradually adding oil until the dressing looks emulsified. Taste again for salt.
Assemble the salad:
Place the baked potatoes with onions and bacon, dried cranberries, and crumbled Feta cheese in a large bowl.

Add the dressing and mix gently, making sure the potatoes keep their shape.

Serve warm or at room temperature.
Nutrition
Calories:
558
kcal
Carbohydrates:
45
g
Protein:
17
g
Fat:
35
g
Saturated Fat:
9
g
Polyunsaturated Fat:
4
g
Monounsaturated Fat:
20
g
Trans Fat:
0.1
g
Cholesterol:
49
mg
Sodium:
1286
mg
Potassium:
755
mg
Fiber:
6
g
Sugar:
18
g
Vitamin A:
21531
IU
Vitamin C:
5
mg
Calcium:
122
mg
Iron:
2
mg
Note: "We are a participant in the Amazon Services LLC Associates Program, an affiliate advertising program designed to provide a means for us to earn fees by linking to Amazon.com and affiliated sites."